10 Mind Blowing Benefits Of Booking A Banquet Hall
Partying sure is fun with all the delicious food, mellifluous music, and happening company.  However, a party turns into stress when you have to host this party all by yourself, right?  This is the most tedious task as we cannot even imagine what all things we have to take care of. Starting from food, music, decoration to taking care of guests. And in the end, you will not be able to enjoy at your own party. For saving yourself from all these shambles I suggest not to host a party at your home rather book a banquet hall according to your budget. There are banquet halls available in all budget which takes care of everything at your party.
A banquet hall is the most common yet useful type of indoor venue for special gatherings. You can find banquet halls in hotels, clubs, restaurants, or in facilities designated specifically for a ceremony or event. Banquet halls are ideal venues for events like a wedding ceremony, an engagement party, wedding reception, baby shower, or retirement party etc. 
I am going to walk you through with all the benefits of a banquet hall that you could have never thought.
Quality 
The quality of each and everything at a banquet hall is checked before organizing an event. Be it furniture, food, or services; they take care of the tiniest detail of everything. The people at the banquet hall make sure that the guests get the best of everything. Therefore, you don't have to worry about double-checking anything just like at house parties. 
Trained Staff
The staff of the banquet halls is highly trained and experienced; therefore, they make sure that the event goes smoothly without any hassle. For them, the service to the customers is of high importance and value. They know the hooks and crooks of managing the event, and therefore, the event is organized perfectly. The motto of the banquet halls is to is- "A sincere staff is a key to a successful event." They have a quick understanding of situations; therefore, they know how to handle a huge crowd of guests with utmost calmness and competence.
It might be possible that you don't get this much-trained staff at conventional halls as compared to banquet halls. They have expertise in all kinds of event management.
Scope For Best Decoration And Creativity
The event managers can show their creativity at a whole new level at a banquet hall because of the vast space and options available there. Thus, add more charm to the occasion. We all wish to deliver a breath-taking view for the guests with fantastic decoration at the party. At a banquet hall, you can make use of loads of creative ideas that can add life to your event. 
When compared to banquet halls, conventional halls and restaurants do not provide high-class decoration.
Easy Catering Service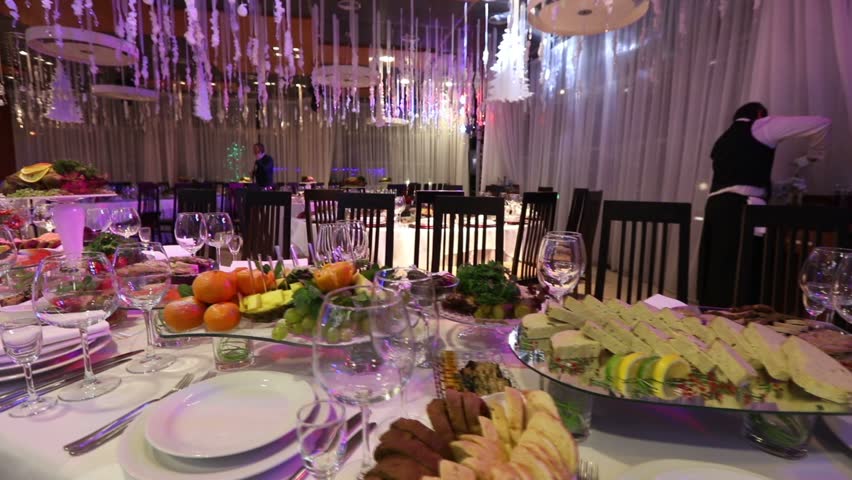 Another boon of organizing your event at a banquet hall is that you get the catering facility sorted and you can save yourself from all the mess of food counters at home. Food is the biggest deal (and talk) of any party and when the food is right your party is almost a hit!
Even if you order for home delivery at a house party there might be a case of it reaching late and then never-ending demand of re-heating the food.
However, at the banquet halls, these petty things are taken care of.
Budget-Friendly Service
When you sit making a budget for a house party it always goes above expected. And then it goes even higher while executing it. Am I right, fellas?
That's why opting for a banquet hall is always a better idea. You can negotiate with the cost and don't have to pay any amount above the fixed amount. By booking a banquet hall you can plan your event according to your budget.
Accommodation For Guests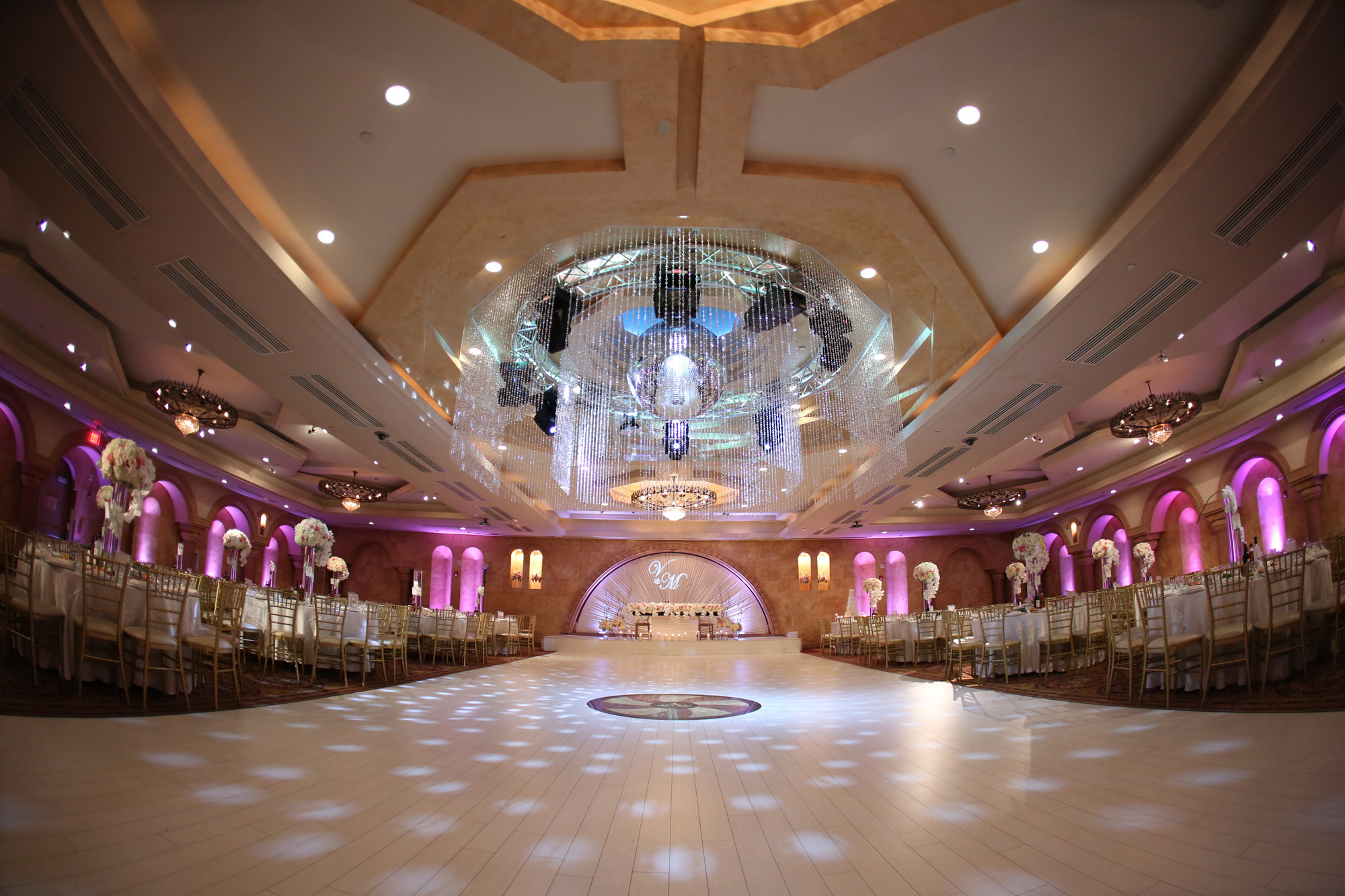 Another benefit of a banquet hall is they can accommodate from a small gathering to large gatherings. So, if you have to double-check the guest list due to the accommodation problem, then it is time you think about banquet halls. According to your guest list, you can book a small-sized, medium-sized or large-sized banquet hall to fulfill your requirements. All kind of banquet halls is available according to your requirements. You just have to pick the right one for you.
Restaurants cannot accommodate large gathering as compared to banquet halls. Therefore, banquet halls are suggested if you are inviting many guests.
Party Ambience
You can plan your event with much more vibrancy by planning some fun games and a banquet hall most often offers great ambiance. There are so many fun ideas for parties like photobooths and props for the photoshoot which can only be done if you are booking a banquet hall. These are the small things which makes the guests super excited.
Plus, at house parties, if you are playing the music too loud or after the allowed timings, this could be a problem with neighbors. There is nothing that can lift up the mood of the guest than a piece of upbeat music. Ensure that the place has a good sound system and decoration for an unforgettable event.
However, this should also be noted that you cannot plan such photo booth and DJ party at conventional halls and restaurants.
Parking And Valet Facility
The biggest and most annoying problem with hosting a party at your home is of parking. And it is a kind of problem you cannot even do much about. There is always limited space available for parking and all of your party time goes to adjusting the cars and bikes in the parking area.
Another benefit of banquet hall comes here. They have a huge area for parking your cars and bikes. Not to forget, they even have a person who takes care of the parking valet so you don't have to worry about it at all.
Moreover, you can host the party at a location which is easier for every guest to reach. Some people might be staying away from your house and when you book a banquet hall you can think of booking which is at an equal distance for everyone.
But it is really important to check if the banquet halls have the parking facility or not. Otherwise, your whole planning can go wrong and you do not want your guests to suffer because of parking-related issues.
Cleaning Up After The Event
Another big-big issue about hosting a party at home is cleaning the after-party mess. Seriously, it doesn't take much effort to plan the whole event as cleaning the after mess takes. It is a hell of a task to re-arrange the house as it was. Empty bottles, used dishes, leftover food, party popper, and disarranged stuff..these all give nightmares to the host.
However, if you are opting for a banquet hall you are saved from this disaster. Just party hard, come back and relax!
Responsibility
When planning a party there are a lot of responsibilities to take about. From food to music and guests you have to take care of everything. What about leaving all this to the team at the banquet hall and just enjoy the party to the fullest? When you give the responsibility to the banquet hall all you have to do is dress up, eat good food and dance to the music. Hurray!
Well, it is possible because of the organizers available at the banquet all who are decked up to take up any challenge to give them.
Equipment And Furniture
A major benefit of hosting the party at banquet halls is that you don't have to worry about furniture and equipment. Like in house parties, you need so many furniture like tables, chairs, and equipment like linens, silverware, or audiovisual equipment separately.
You do not need to order chairs which at peak season can cost you up to 100/- per chair. Not to forget the tables cost you even more than chairs. Plus, if you have less space then making seating arrangements seems like a far-fetched dream. And you cannot ask your guests to stand for the whole party.
Round The Clock Facility
The banquet halls provide you with round the clock facility. The staff is aware of all the nooks and corners of the hall and the area nearby. hat's why they are always ready even for the smallest help in a swift. If you have booked a banquet hall they make sure you will get provided with every facility under their control.
Banquet Halls Are Customizable
Whether you're planning a big bash or a small gathering for your occasion, banquet halls offer the convenience for you to customize to your liking. You can customize mostly everything from food to decoration to settings of the sitting arrangement. You can convey the team at the banquet hall about your requirements and ask them to make the changes according to your needs. Everything gets prepared in no time and without any efforts from your side.
You cannot customize the food, decoration or other facilities at conventional halls and restaurant. So, if you are thinking of some kind of customization at your party then banquet halls are most preferred. 
Banquet halls sure do make hosting a party easier and ultimately life easier with these many benefits. That's why I suggest you should choose banquet halls over the house or at any other such place to host a hassle-free and fun party.
If the task of finding the right venue for your celebrations still seems difficult, do not worry. BigFday is a dedicated team of event planners in Chennai. We will assist you in finding the perfect venue as well as hosting a gala event. Just give us an opportunity to be a part of your big day.