7 Killer Tips To Get The Best Deals At Banquet Halls In Chennai!
Marriages are made in heaven, but, the gruelling preparation has to be done far below, right on the face of the earth! It might even become hell if you oversee some tricks of the trade!

The first in the To-Do list once you fix the date for your wedding is to find the best venue. The perfect venue is a better word because you don't want the best venue in Chennai but you want the right venue in Chennai that best suit your needs. One that fits your wishes in terms of banquet space, food quality, ambience, decors and of course your BUDGET!
Since it's your big day, you wouldn't mind stretching your budget a bit here and a bit there if you get the amenities and quality that you do not want to compromise on. The process of finding the right banquet hall is thus a see-saw game between your budget and your wishes.
Though it is quite an easy job to get a list of the top banquet halls in Chennai with prices, those prices are not the ends! That means you don't have to bargain on your wishes as much as you think! Remember these few pointers and you can definitely get the best deals at banquet halls in Chennai!
1.How Early To Book The Venue?
It's the most important thing that you need to keep in mind! If you could hit the sweet spot when it comes to this criterion, you would save quite a penny! And here is the reason.
Booking a banquet hall for a wedding always start very early. The main reason is there are only a few good venues in Chennai that have good ambience and great food and you don't want it to be sold out when you want it! When we dug up the data of 1000's of marriages that we helped to find a venue(You can check out the article here for more), we discovered that 3 months is the average time that people take before they start enquiring for venues.
If you want the banquet hall at a prime location or the ones that are famous for weddings, then you better start early! Like really really early!
But… Here is a catch. The closer you get to the event date, the better prices that you can get from the hotels! The reason being, the chances for the hotel to get another event in the remaining few days is very low. So you have an edge when you bargain.
And again, if you can hit the sweet spot between booking early and at the same time not to lose the venue, you are halfway through saving the most cost.
2. On What Day And Date Do You Want It?
Of course, all the struggle that you just read about is privileged only for the people who want to get married on a Muhurtam date. Hotels always keep an eye on the Muhurtam dates of the year and they would be keeping a close watch on the Muhurtam dates from the next three months. So if it's a Muhurtam date, expect higher than usual prices.
Weekends are usually busy with social events. Hence if you are looking for a weekday, you can get the best deals at banquet halls!
3. How Many Guests Are You Expecting?
Another important criteria for creating a budget is the number of guests you are expecting. Only when you decide on that, you'll be able to narrow down on venues that can accommodate the same. Seems logical right? Here is a tip to strike a good deal at this point.
Prefer banquet halls whose maximum capacity is the same or close to your expected number of guests. If a hotel gets the maximum revenue for an event on a day, you get the leverage to ask for better rates.
Some hotels also have more than one banquet hall. So make sure you take the hall that fits your guest crowd. Though it would be tempting to ask for the biggest hall, you will have hard luck striking a deal because it essentially means hotel forgoes the opportunity to host another event which can maximise the revenue.
Which also means… If the event date is closer and there is less chance of the hotel getting another event, you can definitely strike a deal for the big venue. Though there wouldn't be such a situation for a wedding, if at all any other social event comes up suddenly, remember this tip 😉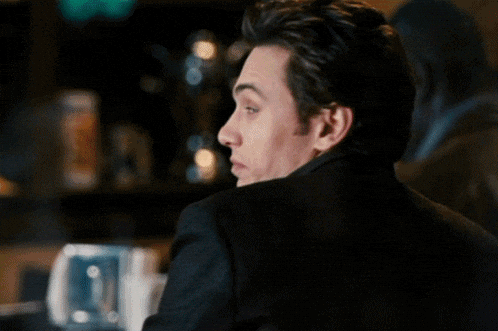 4. Where Is The Hotel Located?
Although it sounds obvious, most of the time people oversee this impulsively. Look for a location that is convenient to most of your guests, not the one nearest to your home. If your guests are from the extents of the city, it makes sense to pick a location that is inside the city. Again hotels in the central business district location usually have higher rates, especially 5 Stars. That would explain one of the few reasons why Hyatt is priced a bit more than Hilton and Hilton is a tad bit more than Westin.
5 Star hotels are sometimes mistaken to be priced in the same range. But they are not. There are 5 Star deluxe hotels and 5 Star premium hotels. While hotels like The Park, Hablis, Radisson Blu are 5 Star deluxe hotels, hotels like The Leela Palace and ITC Grand Chola are 5 Star premium hotels.
5. What Is The Menu?
Food is the most important expectation for any social event, especially large celebrations. So food quality is something that you would obviously be particular about while you're considering hotels. However, when you choose the menu, don't go for an elaborate spread with starters and live counters for large events. In a wedding with a guest crowd of 300 to 400 people, serving pass around starters is not feasible. Since it's a floating crowd, not all of them will get to relish it.
Similarly, live counters like dosa or pasta become a practical difficulty for a large event. So skipping live counters and pass around starters is a good idea for large events.
If you happen to like a venue in terms of ambience and food but if it's a little over your budget, see if you can cut down the menu a little. Most of the hotels wouldn't agree. But you can give it a shot. New hotels might budge in.
6. What Other Event Needs Do You Have?
Again, hotels need to maximise their revenue per day. I know I'm being repetitive. It's because if you are conscious about this, it'll definitely give you a better idea when you are negotiating deals.
If your event has other allied needs, try giving the entire package to the same hotel. Let's say you have relatives coming in from other cities and you need accommodation for them. And you would surely have decor needs and other similar arrangements. Offering the entire package to the same hotel will not only get the best deals at banquet halls, but also for the whole wedding! It will also save you time and effort of coordinating with multiple hotels and people from different organisations. It might lead to a  haphazard on the day of the event.
7. Still Need To Get A Better Deal?
Why wouldn't anyone want one? Here is a secret pill that will give you a leverage even before you start negotiating!
Do not flaunt your affluence!
Yes, you heard it!
One of the parameters that hotels consider while pricing is the paying capacity of the clients. If you go in a flamboyant car, speak in a way that expresses that you are well-off to host an event at the particular hotel, what do you think is the probability that the event managers at the hotel will settle for your negotiation? Of course, we are not telling you to take an auto and go in your pyjamas, but using a bit of a soft skill will definitely give you an edge!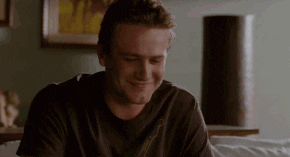 Finding the perfect venue for your wedding is a huge task. After searching a hundred options, enquiring at 10 hotels, speaking with 7 hotels and negotiating with 5 hotels, finally hosting your wedding at a venue is a fulfilment. But later if you get to know that your friend got a better deal at the same hotel or he got a deal that another hotel that was more perfect for you but lost it because it was a little over your budget, all that satisfaction is gone. Isn't it?
Considering the tips mentioned above will get you the best deal possible at any hotel, sure shot! Oh, wait! There are only two exceptions! One. If you know the GM or the owner of the hotel. Two, if you get in touch with BigFday.com for your venue needs!
Top bosses of the hotels are busy with a lot of stuff and will not be at easy reach for everyone. But we are just one call away and we can get you the best deal (definitely better than what you can get even if you reverently follow all these tips..) at almost all the banquet halls in Chennai! And all the time that you spend on searching, coordinating, negotiating and booking can be saved totally!
No matter if you already have fancy plans or are just not sure where to start, BigFday can help you to discover the right banquet hall and host an outstanding event. Planning a wedding is hassle-free at no additional cost with BigFday. Go ahead and we promise it will be worthwhile.
If you are looking for a particular wedding blog then share your feedback with us in the comments below. We would love to hear from you.