Top Birthday Halls in Chennai for A Memorable Party!
Birthday is that one day in the year every single person look forward to. It is to pause briefly to remember and to reflect. To celebrate your birthday with the fullest satisfaction, its always better to pre-plan your birthday party beforehand. Finding the perfect birthday party hall in Chennai has become more manageable now! To ease your venue search, we bring you the best party halls in Chennai to host your next birthday according to your budget.
Also, read – "14 Awesome And Unique Balloon Decoration Ideas For Birthday Parties!"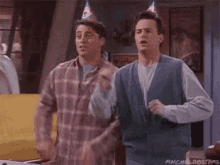 Price Range: Rs 400-600/ person

Palmshore
Palmshore is a great venue with people of extraordinary culinary skills which gives the customers a perfect multi-cuisine experience. Established in 2008 in Santhome, Palmshore is now one of the best Arabian Restaurant in Chennai. With perfection in taste and service, This restaurant's has one of the best and affordable kids birthday party places.
Address: 95, Jawaharlal Nehru Salai Jaffarkhanpett, Near Kasi Theatre, Ashok Nagar, Chennai, Tamil Nadu 600083
Samco
Samco offers the benefits of being an easily accessible and commutable venue from all modes of transport. The party halls at Samco are well maintained and serve as a great option to organize parties. They have many vegetarian and non-vegetarian buffet packages to suit different budgets. It is perfectly suitable for a small birthday party with a tight budget!
Address – New No. 33, Old No. 21, opposite Phoenix Market City, Velachery Main Road, Chennai 600042
GLM Meridien
GLM Meridien hotel is an ideal place to host special occasions and to celebrate birthdays. It is also one of the most affordable and best birthday party hotels in Chennai. The venue has almost all the essential amenities which you can ask for in a party hall. With more complementaries like fully air-conditioned room,  variety of menu and valet parking, Chennai, it is one of the excellent options among kids birthday party places.
Address: 80A, South Boag Road, Opposite to Amudham Colony, T Nagar, Chennai 600017
Sea Shell
Sea Shell is a casual dining restaurant that specializes in  Arabian, Chinese, seafood, and barbeque food. Further, they also have delicious mocktail and dessert menu. With accommodation of 150 guests,  The seating arrangement can also be customized according to the event need, which makes it apt for a birthday party of a particular theme. The buzzy environment and the impeccable service make Savoury Sea Shell an excellent place for special occasions.
Address: E Block, 3, 3rd Ave, Block E, Annanagar East, Chennai 600102
Price Range:
Rs 600-800/ person

Vestin Park
Vestin Park is an ISO certified three-star hotel that has a unique concept and in turn, a refreshing ambiance. It is equally likable by business and leisure travelers. Located in one of the busiest areas of Chennai, no one could complain about its accessibility, no matter which mode of transport they're using. For a birthday party with a reasonable budget, this place will be the best deal out there!
Address:  39, Montieth Rd, Egmore, Chennai, Tamil Nadu 600008
Jalpaan
Jalpaan offers elegant and superior banqueting space to cater to the varied requirements of its clients. They endeavor to make each celebration, a rousing success. The banquet hall is suitable to host gatherings and parties like birthday bashes.  It can accommodate up to 600 guests. It has a great ambiance with a high-quality acoustic system.
Address: No. 21, Greams Road, opposite MRF Building, Thousand Lights East, Thousand Lights, Chennai, Tamil Nadu 600006
Hotel Bhimaas Temple Tree
Situated in the vicinity of the famous Lord Murugan Temple, Hotel Bhimaas Temple Tree is a much reputed four-star hotel to host various ceremonies. The hotel endows contemporary design and fancy interiors that leaves an everlasting impression. It even has an exotic ballroom which can be customized for your event! It can accommodate between 500 to 700 guests for a reasonable price.

Address: 1, 100 Feet Road, Amman Koil Street, Vadapalani, Chennai 600026
Eldoris
The hotel consists of two different venues. The poolside venue can accommodate between 50 to 150 guests. Dolphin, another poolside venue can accommodate 40 to 200 guests. Also, the facility allows disc jockey. Amenities offered are valet parking, projector, sound system, and writing boards. All these amenities make it an entirely self customizable and alterable hotel for a perfect birthday bash!
Address: No. 35, Kaveri Nagar Near Bella Ciao Waterland Drive Thiruvanmiyur, Kottivakkam, Chennai, Tamil Nadu 600041
Price Range: Rs
800-1000/ person
Park Elanza
Park Elanza has accommodations with a restaurant, free private parking, an outdoor swimming pool, and a bar. It combines comfort, luxury, and extraordinary service. The cozy and peaceful atmosphere of state-of-art rooms overlooking the amazing building architecture, traditional Indian and International Cuisine is at your disposal for the birthday party of any theme! The property also provides a shared lounge and a tour desk for guests.
Address: 125, Valluvar Kottam High Road, Nungambakkam Nungambakkam, Nungambakkam, Chennai – 600034
Savera
How about a birthday with a live performance of your favorite band or a standup show by your favorite comedian? The Savera Hotel offers a sophisticated setup with a stage that hosts live performances which are known as Bay 146 precisely for this reason. Also, Bay 146 provides indoor as well as outdoor seating and impeccable service. All this makes it one of the birthday party halls in Chennai.

Address: The Savera Hotel, 146, RK Salai, Mylapore, Chennai
Elite Grand
The Elite Grand is a tranquil and lush oasis of immaculate pampering and luxury. If you are planning a social or corporate event, their state-of-the-art venues with all business-friendly amenities will help you make them a successful and grand affair. It is home to classy dining outlets and a lounge that serves a variety of cuisines from different parts of the world, and also allows you to unwind after an eventful day.
Address: 1/238, Old Mahabalipuram Road (OMR), Semmencherry, Chennai-600119
Lemontree Shimona
With elegant and contemporary decor and a variety of facilities, with its vicinity to the DLF IT Park and Chennai Trade Center, it makes Lemontree Shimona a perfect venue for a birthday function for easy commute and also to enjoy a lot of amenities! The banquet hall can host up to 200 guests and offers both vegetarian and non-vegetarian buffet packages. The team of experts will ensure you a hassle-free experience.
Address: 31/3, Mount Poonamalle High Rd, Parthasarathy Nagar, Manapakkam, Chennai 600125
Price Range: Rs

1000+/ person
Courtyard Marriott
Courtyard Marriot is a grand 4-star hotel located in the heart of the city. They have several versatile, well-appointed event spaces spread over 3,300 square feet suitable for different event needs. With varying venues with guests occupancy varying from 100 to 300+, the services they provide are one of the best you can get in Chennai. Their team will ensure a smooth flow of the event and can give on-site plans and suggestions. From flexible spaces to tasty and innovative catering, the staff at the Courtyard will help with all your event needs.
Address: 564, Anna Salai, Teynampet, Thiru Vi Ka Kudiyiruppu, Teynampet, Chennai 600018
The Park
The Park, Chennai located at Anna Salai near Mylapore is known for its premium hospitality and host of specialized facilities. Situated at a prime location, it's easy accessibility is an advantage that you'll be thankful for, on your celebration day. Its private banquet space is best suited for small birthday parties. Sansara Hall can seat up to 180 people in theatre style, and a floating crowd of up to 400 can be comfortably accommodated. Sansara Hall can also be partitioned into two separate halls that can seat up to 80 guests each which is one of the best kids birthday party places
Address: 601, Anna Salai, Chennai 600006
ITC Welcomhotel
The hotel has magnificent banquet areas suitable for both any personal celebrations. The elegant ambiance of the venue will strike instantly with your guests. Notably, the elegant banquet arrangements, boardrooms, and state-of-the-art facilities are just some of the options featured in their event arrangements. It offers the most versatile set of banqueting options whatever the occasion may be. The hotel has two banquet halls.
Address: 13, Cathedral Rd, Parthasarathy Puram, Teynampet, Chennai
Ramada Plaza
The hotel is one of the topmost 5 star hotels in Chennai, with really impressive and contemporary interiors. They also offer a variety of banquet halls suitable for various occasions. Let it be a wedding or an intimate gathering or a party or a corporate event; their team got your back. Each space has a splendid appeal and state-of-the-art infrastructure to augment the overall experience. Vendhar hall is the most significant space that can accommodate up to 600 guests. Vaibhav and Varhari can host gatherings of up to 70 and 130 respectively, which are perfect for a great birthday party!
Address: 36, Sardar Patel Rd, Little Mount, Guindy, Chennai 600032
Taj Club House
Located on Club House Road and famous for its magnificent homes of British luminaries, Taj Club House serves as the original site of the renowned Madras Club. Since it is situated off the historic Mount Road, it's the ideal venue for an enchanting evening. If you're looking for 5-star hotels off Mount Road in Chennai, your search ends here. Service that feels tailor-made just for you. In a city as chic as Chennai, it is business mixed with just the right amount of pleasure.  Its another perfect and one of the most exotic birthday halls in Chennai.

Address: No.2, Club House Rd, Express Estate, Royapettah, Chennai, Tamil Nadu 600002
Hyatt
Hyatt Regency Chennai is an upscale high-rise business and leisure hotel which stands out for its signature sun-filled atrium lobby, water features and green landscaping. As luxurious hospitality is the core of Hyatt worldwide, it offers unparalleled amenities and services for its guests. Similarly, Hyatt Regency Chennai offers versatile and completely customizable event space ideal for elegant, one-of-a-kind nuptials that will be cherished for a lifetime. it is one of the best banquet halls in Chennai for weddings, corporate meetings or private events.
Address: 365, Anna Salai, Teynampet, Chennai
Conclusion
Everything comes down to the budget you have in mind! Give more time to think about how much you want to spend. Because birthdays are meant to be celebrated the way it should be and is much more than an occasion to receive gifts. Your birthday is a chance to remember the day that a major event occurred. Making it one day to the next and trying to improve ourselves every step of the way should be celebrated. So, Advance/ Belated Happy birthday to you!
Still confused and overwhelmed about anything else about your upcoming event? Afraid not! BigFday has got your back. We are event planners based on Chennai and has a really reputed past! Just contact us, and be the guest in your own event!