Designer Boutiques In Chennai For The Perfect Bride!
We all know the rush that comes in along with all the wedding planning, shopping, finding the perfect venue and whatnot. After spending hours on choosing the colour, style and work for the saree/lehenga, Brides often forget to pay attention to the blouse which is often the most dominant part of their attire. You're most likely to be photographed waist up and your blouse plays a major role in enhancing your look. We at BigFday are bent upon giving you a list of amazing boutiques who you can literally do a trust-fall with. Hand over your precious outfits and be sure that they'll give you top-notch perfection.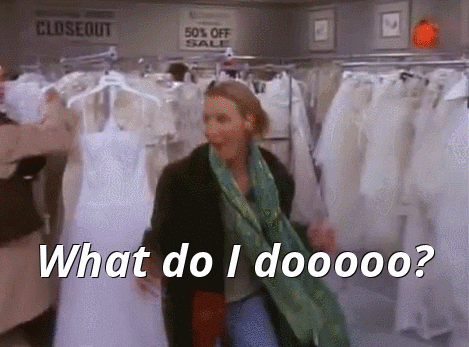 This season, there is a plethora of new designs that take a bride's fashion space by storm! Here's our curation of bridal blouse designers whose work will surely catch the eyes of inquisitive aunties giving their nod of approval;
MOKSHAA
Mokshaa, a rapidly growing designer cloth store has got a great collection of Kanjeevarams, bridal lehengas, anarkalis and other desi wear. The prices are quite a bit on the affordable range starting from Rs 2000 onwards.

EVOLUZIONE
Evoluzione is perhaps the biggest multi-designer store that Chennai has got. It has an amazing collection of a whole lot of labels like Sabyasachi, Gaurav Gupta, Nachiket Barve, Rahul Misra, Rohit Bal, Ankur and Priyanka Modi. They keep up with the international fashion scene and make sure that the store is filled with everything that spells haute couture.
TIFARA
Tifara Boutique has got a great collection of sarees that are not to be missed out on. It blends with the fashion panache, yet giving it a simple and beautiful look. The boutique is sure to complement your elegant style at affordable prices.

NVY STUDIO
NVY studio is another designer store in Chennai that's got a great collection of desi wear. Amazing designer sarees, bridal lehengas and designer blouses. The sarees, lehengas and anarkalis that the store boasts of are weaved into some really great, contemporary designs with quite a bit of work on them. Starting off from Rs 2000, the prices are much in the affordable range too.

AMETHYST
Yet another multi-designer store of Chennai that is a go-to place for some beautiful ethnic designer clothes of some of the biggest labels there are. With shades of white and blue dominating the collection, the khadi and handwoven apparel we find is completely splurge worthy.
P.S. – They've got a great collection of ethnic shoes and sandals that you must totally check out.
 
COLLAGE LIFESTYLE
Yet another multi-designer store that's located right at the heart of the city, Collage Lifestyle boasts of a designer clothes' collection with a host of labels like Tarun Tahiliani, Manish Arora, Gauri & Nainika, Manish Gupta, Rajesh Pratap Singh, Divya Sheth, Divyam Mehta, Rahul Mishra, Anand Kabra, Joy Mitra, Nupur Kanoi, Anupama Dayal, Payal Pratap, Nandita Basu and whole lot of others.
SIGNORAA
With beautifully designed simple, desi wear that comes in affordable range, Signoraa is a must-visit for all its beautiful sarees and salwars.
SHILPI
Arundhati Menon started Shilpi 30 years ago. The collection is stylish and elegant. Kota saris with chikan work (from lucknow) embroidery, Matka and Tussar silk with block prints in geometric designs, georgette and crepe with unique soft prints and Zari borders ….. saris at Shilpi are distinctive and artistic. A variety of blouse materials with plenty of embroidery and stone work is also available.
RITU KUMAR
Ritu Kumar happens to be one of the first boutiques in the city, with a unique style of her own; creating a fashion statement that is absolutely aesthetic and sophisticated. The boutique brings to you both eastern and western fashion trends giving you an array of designs to choose from.
STUDIO SAKS
A designer studio that has a gorgeous collection of Indian designer wear. If you want to go Indian but ditch the traditional style, Studio Saks is where you got to shop at. Joy Mitra, Tanieya Khanuja, Prerna Bharadwaj are some of the labels that you find here.
Now that you know the designer boutiques at Chennai, you know where to shop. But what do you shop? Worry not! We have curated an impressive list of the statement bridal dresses and trends that will help you in figuring what to shop!
Once your trousseau is all set; go on. Practice your moves for the sangeet; get shaadi ready!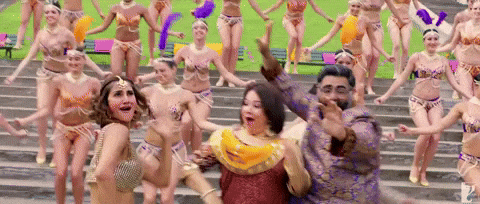 Also, read:
Top Shops For Buying Beautiful Bridal Lehengas In Chennai
Must Visit Bridal Boutiques For Wedding Gowns In Chennai!
The Ultimate Guide For Planning A Beautiful Wedding In Chennai
Hassle-free and fun event planning is truly our passion! Our planning team won't rest until we help you discover the perfect venue and host a memorable event. Enquire with us about venues with exclusive packages and our event planning services etc.