7 Ways To Effectively Promote Your Conferences And Meetings
Corporate events take a lot of effort plan and execute. Imagine this; you plan a conference putting a lot of efforts and then on the big day, nobody shows up. How painful is it? To state the obvious, without guests, even the most impeccable event is doomed to fail. It's not just a waste of months of planning for conferences and meetings but also a drain of money for nothing.
If you are lucky, you will have some celebrity to make your event famous. But what if you don't have that luxury and is tight on budget? Well, we have made a list of ideas you can follow by spending much less money and effort into promotion which in turn will surely bring the attention to a lot of audiences.
Also, read Hassle-Free Event Planning At BigFday Saves You Time And Money!
#Hashtag
Make your event more exclusive by creating a hashtag just for this event. Incorporate this in your event page in a bold manner such that people tend to use it when they share it. Having an event or conference-specific tag provides you with something you can plaster all of your promo materials like maps and timetables.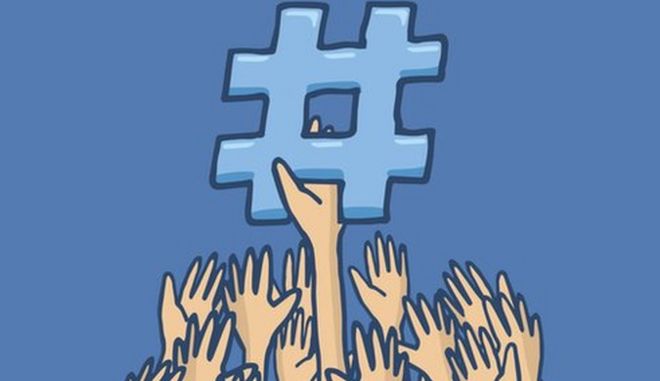 Whenever you mention your event, make a habit of including the event hashtag. This goes for your social media posts but also other marketing channels and any printed material. Reinforcing the hashtag helps anchor your conferences and meetings and lets it stay on top of people's minds. As an added bonus, you can also use your hashtag as an incentive for attendees to get featured on your social accounts or as part of a promotional giveaway.
Make Your Tickets Easy To Buy
One of the most important factors of executing conferences and meetings is that making the tickets for the event easy enough for the public to buy. Highlight it as much as possible. You can also make use of bots to sell out tickets.  Bots such as Prime.ai and Morph.ai are great for dealing with such concerns without having to lift a finger. Having bots in place can help you squeeze more sales out of your event minus chasing new attendees yourself.
If you sell your tickets through a third-party ticketing platform like Billetto, you should consider keeping all of your events under the same profile. That gives people a super quick overview of all your upcoming events. Many ticketing providers (including Billetto) offer you a ticket widget that you can embed on your site; that way, people can buy tickets and register with just a few clicks and without ever leaving your online space.
The key takeaway here is: Don't make people click more than necessary.
Use SEO Effectively
There are always hundreds of people using google search to find conferences that they can attend to expand their knowledge. Apart from social media marketing, to get audiences from a broader niche, using SEO to make your event page rank better is a crucial idea. Whether you're writing up an enticing description on your event page, publishing a blog post about the event, or putting out a press release, you can benefit from giving it a bit of SEO love.
If you are from a corporate and don't know much about SEO, don't worry. It's very simple to understand. You have to put yourself in the situation of a common man who might be interested in your conference. Think of all the word he/she will search to find a conference. These words will be your keywords. Use them properly in your event page to get more traffic, rank more in the google search and get more audiences!
Effective Crowdsourcing
Your audience is literally a goldmine! There are a lot of ways to make use of the past event attendees information for your upcoming conferences and meetings. Ask your attendees to share their experience in your past meetings in the form of either posts or blogs or videos! And importantly, ask them to use your event hashtag! Is this your first event?
Don't fret! You can instead run a competition where potential guests get to submit pictures and videos on a topic connected to your event and tag them with your event hashtag. That's a great way to create buzz around the event on social media. Winners can get free tickets, drink vouchers, or some other freebies. Congratulations! Now you got a group of potential marketing material.
Sell Special Tickets
Old styled tickets are perfectly fine. But to increase your sales and reach a lot more people, you need to bring the strategy of selling out special tickets! You can do this in a lot of ways. For example, you can sell early bird tickets. This is a discounted ticket that rewards people for acting fast. Set a limited number of tickets for sale early on, priced below your standard tickets. People who buy your "Early bird" tickets get to save money. You get some early traction in selling out your event. It's a win-win.
Another idea of special ticketing can be giving discounts for group tickets. Why not entice your guests to bring their friends along? Make it cheaper to buy multiple tickets as a group. This way, people have a motivation to spread the word and invite someone they know, giving you some free publicity in the process.
Last but not least, selling VIP tickets which turn the concept of discounted tickets on its head. VIP tickets cost more than your general admission tickets, but those who buy them get special privileges like better seating or a quicker way inside the venue. Be creative.
Email Marketing
Yes, it's one of the oldest methods of digital marketing, but statistics say email marketing still stands on top of effective digital channels than social media. So, it's a loss if you underestimate its power. Think up an incentive to get people to sign up for your email announcements. For example, you can give discounted tickets for the first 100 people who register for the conferences and meetings.
If you already have a list of attendees from a previous event, email is the perfect way to update them on your upcoming one. If not, start building one right away. Simply add a way for people to sign up to your email updates on your event page or site. They'll be able to receive the latest announcements about the event and you'll get a direct line of communication to your guests.
Competitions And Giveaways
You can use social media very effectively by promoting your event details with a competition or a quiz for which the top performers will get a discounted ticket. Tap into people's competitive nature and desire to win. Kick-off regular competitions and giveaways across all your key marketing channels. Your tactics will depend on the channel. For Instagram, you can give out rules like participants have to tag a few of their friends and get referrals. You can do the same for Facebook but they are pretty strict with the rules about these. To keep yourself in a safe side, you can try out different contests
"Caption this picture" content where people try to come up with a creative caption of a picture or video related to your event
Survey type of content where people will choose their favourite among things you give as choices to vote from.
Making people engage in the comment section by asking them why they deserve to be the winner.
Repost with a piece of their talent content where people repost with any work of their own. The best one based on creativity and likes will be the winner.
Conclusion
There are dozens of promotion ideas for conferences; it's no surprise that a majority of these involve social media. Social networks are the way of the future. They allow you to connect with your audience in ways that pique their curiosity. We haven't exclusively added social media as a tip because every idea which is delivered will find its way to fit into social media. Promoting an event or conference is an enormous task, crossing multiple disciplines and requiring a good amount of foresight and strategic thinking. But if you follow the steps above, you'll be quite a few leaps closer to a hugely successful event.
We, at BigFday, excel at organizing conferences and meetings! Don't worry if you have no clue where to start, our team got your back! Use our time to save your money. Our expertise and networking will ensure that the planning process is well organized and at no additional cost to you. Get in touch with us to know more and get a quote!