Wedding Stress – Booking Banquet Halls in Chennai
There is a lot that can go wrong while planning an event. From not being able to find or book your ideal Banquet Halls in Chennai to 'differences in food choices'. *Cough Cough*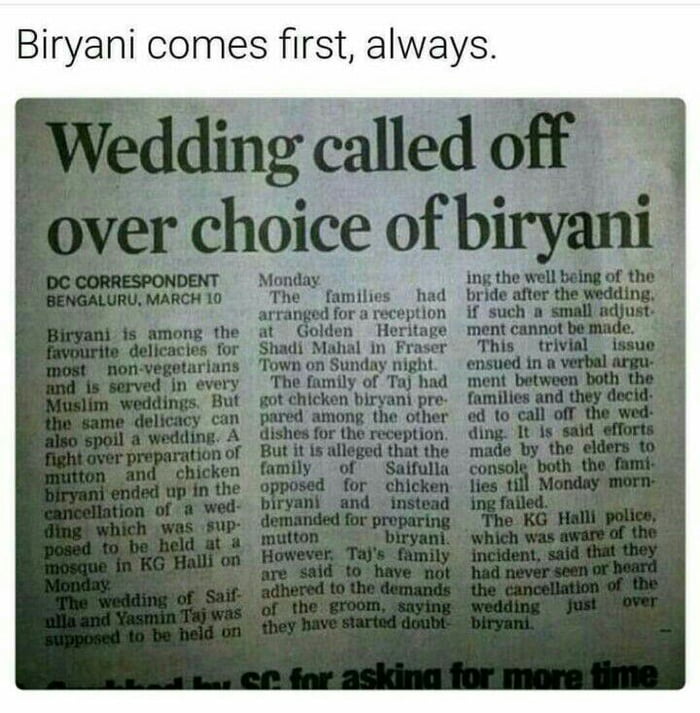 From deciding the guest list, to coming to terms with the budget and meeting your requirements within it. Planning events sometimes takes the fun away from the event. When you do have an upcoming event, you have this idea in your mind about how it should turn out to be.
For some people, things turn out exactly like they thought they would. But sometimes, when reality and expectations don't match up, planners might read into it and end up getting stressed about small details! Adding to that is the stress of finding and booking a banquet hall in Chennai which is available on your dates and can accommodate all your requirements! To get in touch with the right person and get a good deal well within your budget is a challenge. Adding to this, important life events and transitions like getting married can also bring up other unexpected and scarier emotions and thoughts, like fears adding to the stress.
When do you know that planning has taken over your life? Here are some clear signs for you!
Your fiancé starts joking (or maybe not joking) about you eloping and start questioning all your decisions
Procrastinate some important tasks which really needs to be done
You stop looking forward to the D-Day
It has stopped being fun
According to research, wedding related planning for – reception, engagement or lunches are so stress full that 47% of couples have considered eloping or running away.
This article is for the remaining 53% who have still have hope for their big day! 😉
96% of couples said wedding planning had stressed them out, and we cannot see why not. Planning an event, of any variable size can prove to be stressful, and we are here to help! Hear us out.
According to a recent survey, when asked about the most stressful part of planning, they said the following:
Getting 'it all done'
Managing the Guest Lists
And finding a venue
While you may think that all the above must fit in like pieces of a puzzle from your dreamy Pinterest board, reality is, events do not work that way.
Whether your event is a wedding, reception, engagement or a corporate buffet, booking a venue or managing your guest list is a must. We break down the three most stressful parts of planning here!
Step 1 – Managing Your Guest List.
This always takes the top priority as it sets the base for the venue.Are your guests predominantly vegetarian? Where are your guests coming from? Will they need accommodation as well? Do you really need to call those long lost friends? Once you decide your guest list, and put a number on the guests you can then go ahead to decide the type of venue you require before looking into Banquet halls in Chennai. There are a variety of options for the same. If your guests need accommodation, they cannot be staying too far away from the venue. So, once you decide your guest lists, you can start with the main planning of your event!
Step 2 – Finding A Venue
As overwhelming as it sounds, finding a venue for your event is not rocket science. An average person spends approximately two weeks searching for the right hotel/ venue for their event that meets their budget, is available and can accommodate all your guests.
Although it might sound like a huge task. Banquet halls in Chennai are well spread out giving you a number of options to choose from. it also helps to know the right people to contact. Looking up 'Banquet Halls near me', or 'Banquet halls in Chennai' or even 'GM's of hotels and venues in Chennai' might not be an easy search, however if you do get in touch with BigFday.com, your search will get a lot easier. You will get all the details you require about the venue- the size, the capacity, location, best rates and availability on the website.
We will put you in contact with the right person and get you the best deal for your event. More so, most of the banquets halls and hotels who have signed up with us, do provide exclusive rates and deals for our users. We are just a click or a call away.
After you have decided your venue, you can start inviting people with your initial save-the-dates and then go ahead getting in touch with Vendors for your events. This will also help you get an initial head count the number of people who will eventually turn up for the event. You do not need to be a pro in Adobe softwares to make yourself an invite, there are many websites which help you make them same easily! Here are a few websites which can help you customize and design your digital invites: canva.com, piktochart.com
Step 3 – Getting 'It All Done'
This step is like putting a bow on top of your event and having it delivered seamlessly. The pressure for perfection on your reception, wedding day, engagement day or even an informal buffet is real. Your event has to look Instagram worthy with everything in place from the make-up to the décor to the food. The number of options in the market will definitely leave you confused. Make a check list of the tasks in hand with timelines and approach them one by one.  It is good to be realistic about what has to be done as per priority and how much time it will actually take.
Hiring a planner can make things easier, but they are expensive and might make you spend more than you initially planned. You can contact us at BigFday.com to put you in touch with the best planners and vendors in Chennai to make things easier and work within your budget. It also helps to identify the final look and feel you would want from flowers, photography and food at the event. It will make decision making easier! This will help you minimize spending on unnecessary luxuries and let the event still have an essence of you.
You may also like:
7 Killer Tips To Get The Best Deals At Banquet Halls In Chennai!
The Ultimate Guide For Planning A Beautiful Wedding In Chennai
Hassle-free and fun event planning is our passion! Our planning team won't rest until we help you discover the perfect venue and host a memorable event. Enquire with us about venues with exclusive packages and our event planning services.